Biersma Creative is a branding, design and marketing communications firm located in the River North neighborhood of Chicago, Illinois.
Established in 1997, we've had the pleasure of partnering with clients of all sizes in almost every industry, all over the country to tackle their branding and advertising challenges.
We pride ourselves on close, collaborative relationships with our clients. That's the best way to deliver work that truly transforms business for the better, delivering maximum Return On Design Investment™ on every project.
Our Management team draws on its extensive professional expertise in providing a uniquely far-reaching range of services — including brand strategy, branding and identity development, print design, web design and development and strategic marketing and advertising, earned while working on a variety of highly successful projects with Fortune 500 companies.
With a team of extraordinarily talented Graphic Designers, Production Staff, Database Developers, Communication Specialists, Project Managers and additional Sales and Support Staff, we've produced hundreds of  projects for our clients.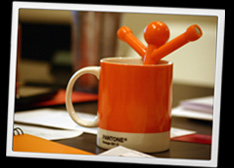 Industry leaders and start-up organizations alike have trusted us with their brands. We understand the challenges faced by companies in all circumstances – and our diverse capabilities let us help them increase their value in the marketplace in a myriad of ways.
Industries we've served: Insurance, Legal, Medical Device, Pharmaceutical, Banking, Hotel, Real Estate, Manufacturing Restaurant, Recruiting, Staffing, Entertainment, Design, Marketing Trading Systems, Consulting, Non-Profit, Financial, Public Relations, Nanotechnology, Medical, Dental, Travel, Software, Consumer Packaged Goods, Automotive, IT, Retail, Sports, Education, and Advertising