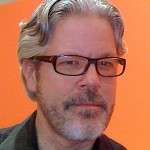 What makes for a great landing page to complement your inbound marketing campaign?   First of all…let's be absolutely clear on the definition of a 'landing page.'
It's not a home page.  It's a page or microsite where visitors from marketing campaigns first encounter your offer or other hook.  The key difference from your brand or company's home page is that it's focused on driving conversions, usually data capture.
So it's out to achieve registration to capture leads, and qualify those registrants through the data you get in hand.  But it still needs to be informational about your advantages, and get across the key brand values you need to communicate.
So what makes for a great landing page?
Relevance.  Visitors are seeking something – otherwise they wouldn't have clicked on your campaign would they?  So you need to "close the loop" and deliver, ASAP.   In B2B especially, there's the real need to provide reinforcement not just about the specific product, but about the capabilities of the company behind it.  But always with an eye for providing the answers that will drive a specific outcome: further prospect engagement.
Depth of detail. Make sure you're telling them enough so they can feel they're making an informed decision.  Eliminate vagueness and top-lining; never assume the visitor is so erudite in the category that you can gloss over the "greens fees."  If you don't want all that information front-and-center, then give them ways to (easily) drill down for it – a PDF spec sheet or "best practices" white paper, for example.  And make sure the content is right-sized to your audience's needs.  An IT purchasing manager may need more data and depth than a sales trainee searching for a free Webinar.
The right graphics matter. Use stock images or graphics judiciously, because generic images are almost immediately recognizable as stock.  They need to be meaningful, and truly enlarge and extend the content.
Give them engagement options. If they don't register, give them other ways to continue engagement deeper in your site.  Give them a sly push with pop-ups or exit pages that give them a chance to reconsider their rashness in not signing up for what you're offering.
Help them make the next move. Provide a call-to-action and clear, clickable next steps that make their next move into the sales funnel easy as…well, a click.  Don't be overly clever or circuitous in copy or layout or links.  Keep their options limited.  If you're using a capture form, keep it to the absolute minimum you need, and let them save it at any point.
Test it. There's nothing wrong with testing a landing page, or some alternate takes on a landing page, with a focus group.
When it's done, take it down. Take down a page as soon as a marketing campaign or promotion has reached its end date.  There's nothing more aggravating to a prospect than encountering an expired offer or invalid URL.