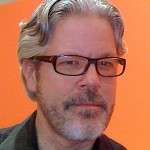 This story from Futurelab ratifies what would seem to be simple common sense: in a social milieu of any kind, let alone the Web, good recommendations drive sales.  In this case they're referencing fCommerce, which is growing by leaps and bounds.
Facebook is an opportunity for B2B marketers, not just consumer-directed brands.  There are already a host of tips and tricks out there intended to help marketers leverage the opportunity.
As we've pointed out before, B2B marketers have an immediate advantage in exploiting social media tools, because they usually understand the importance of relationship-building in ways mass marketers may not.